Dream Job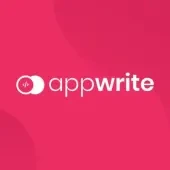 Appwrite
Remote
Posted on Sunday, July 10, 2022


About you
Our team is growing fast, and exciting and challenging times are ahead. That's why we're looking for genuinely passionate people to join our team and lift Appwrite to new heights!
If you:
Know GitHub like the back of your hand
Get excited when talking about open source
Are talented at what you do, whatever that might be
You value people and do not shy away from mixing with different cultures
Are a team player with no ego
Benefits
🏠 100% Remote
Our entire company is distributed, so we take remote work seriously. If you'd rather not work from home, we will cover the cost of a coworking or office space.
📈 Stock Options
Get generous stock options for a company that is growing blazing fast and is backed by top VCs :)
🕰 Flexible Hours & Days
We're a remote team working in different time zones, from UTC+06:00 to UTC-06:00. Choose the hours and days that work best for you!
🏥 Healthcare
Employees receive generous medical, dental, vision, and life insurance. Full-time contractors will have the cost of healthcare factored into their salary. Our recruiting team can help confirm which applies to you.
❤️ Github Sponsorship of Your Choice
We would love to give an annual sponsorship to any GitHub project of your choice!
🎓 Learning
Appwrite provides $3,000 USD for employees to attend conferences, take classes, or otherwise further their education.
✈️ Gatherings
We typically meet up couple times a year in person for work and fun! What will be our next location? NYC, London, LA, or Barcelona? Help us decide!
🖥 Top Notch Equipment
Appwrite will let you choose a new laptop of your choice (up to $3,000 USD) and will reimburse up to $500 USD for office expenses.
🧦 Unlimited SWAGS
At Appwrite, we really love Swags. Each new team member gets unlimited credits to grab any official Appwrite Swag that they wish.