API Specialist - Full Time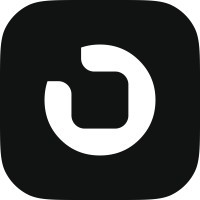 Blobr
Software Engineering
Paris, France
Posted on Thursday, October 12, 2023
API Specialist - Full Time
Position: API Specialist
Location: Paris (Hybrid remote)
Job Type: Full-Time
Company: Blobr is an early-stage startup focused on breaking data boundaries through AI and empowering individuals with API possibilities. Join a small, dynamic team where you can significantly impact the company's future.
Responsibilities:
Develop, maintain, and enhance APIs ensuring their compatibility with AI systems.
Collaborate with cross-functional teams to design innovative API solutions.
Ensure API documentation is up to date and accessible.
Qualifications:
Solid understanding and experience with API development, maintenance, and troubleshooting.
Excellent communication and teamwork skills.
Benefits:
Stock options package, meal vouchers, great health insurance, flexible hours, and a choice of hardware.
Values:
Trust, collective genius, resilience, continuous learning, and a high level of autonomy
Department

Engineering

Locations

Paris
About Blobr
Join our team and be part of the data-driven revolution in the SaaS industry. Together, we're shaping the future of chat-based solutions.
At Blobr, we believe in the power of data to transform how businesses interact with their SaaS tools. Join our passionate team of innovators as we build the next generation of chat-based platforms.
Discover exciting career opportunities and make an impact in an early-stage tech startup that is revolutionizing the way businesses communicate with their SaaS applications.
Join us today and help us create a future where all your SaaS tools are seamlessly integrated into one powerful chat-based platform.
Apply now and be a part of our mission to unlock the full potential of data-driven collaboration in the SaaS ecosystem.
Blobr is an equal opportunity employer. We value diversity and inclusion in our workplace and encourage applicants from all backgrounds to apply.
Together, let's revolutionize the way businesses leverage data in their SaaS applications. Join our team and be a part of the data-driven future.
API Specialist - Full Time
Loading application form