Head of Growth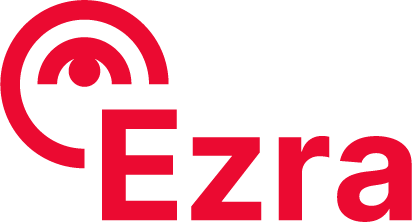 Ezra
Sales & Business Development
New York, NY, USA
Posted on Tuesday, February 28, 2023
Ezra's mission is to detect cancer early for everyone.
We've created a comprehensive way to screen your body for potential cancer that's fast, accurate, and affordable by leveraging MRI. We've detected possible cancer for 13% of our members to date
. We're working towards
new AI-based medical technology clearances that will improve the Ezra experience for our members.
Ezra is hiring a Head of Growth to lead our company's day to day sales & marketing efforts to help us reach our growth targets and drive scan revenue. You'll work alongside our Chief Commercial Officer and will be responsible for developing and overseeing the implementation of growth strategies across different areas of the business, including community, content creation, SEO optimization, referral programs, affiliate partnerships, paid advertising, email marketing, PR, Physician marketing and conversion rate optimization.
You'll be responsible for identifying new growth opportunities, as well as optimizing the existing flywheels to ensure they are cost-effective and scalable.
To be successful in this role, you must have in-depth knowledge of business operations and marketing, an analytical mindset and the ability to think at startup speed, as well as superb leadership and management skills.
In this role, you will lead and mentor a team of marketing professionals, advisors and agencies, while reporting directly to our CCO. The ideal candidate has extensive experience in startup marketing, at least two years in a managerial position, and outstanding time management, commitment to the cause and communication skills.
Responsibilities
Leading strategy development and execution to drive customer, physician, clinic acquisition, engagement, and retention
Working with a small in house sales, creative content team and select external consultants to optimize existing and establish new, cost-effective processes to achieve and exceed our revenue and CAC goals
Leading a team of specialists to conduct content, social media, SEO, affiliate, PPC, and email marketing
Analyzing business performance and creating weekly, monthly and quarterly reviews
Optimizing the effectiveness of existing marketing channels such as emails, social media, website, etc., based on data-driven insights
Building and managing a successful results driven team while fostering a culture that aligns with and promotes Ezra values
Requirements
Bachelor's degree in Business Administration, Marketing, Advertising, or a related field
5+ years of experience in Growth Marketing
2+ years of experience in a managerial startup role
Excellent leadership, communication, and coaching skills
Demonstrated analytical expertise in PPC, SEO, social media, display advertising, etc.
Understanding of our tools (Google Analytics, Active, Webflow, Salesforce)