Product Associate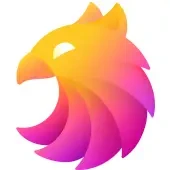 Griffin
Product
Remote · London, UK
Posted on Thursday, October 19, 2023
About Griffin
Hi, we're Griffin! We're the bank for companies who want to build and launch financial products.
Our context
We're rapidly heading towards a future where most of us access financial services through technology companies rather than high street banks. All sorts of companies are now embedding financial products into their apps and user journeys so that their customers can seamlessly make payments, manage expenses, take out loans, save, invest, and do more.
The problem is that companies are still dependent on legacy banking infrastructure if they want to offer regulated financial products. They need to either partner directly with an (slow-moving, risk-averse) incumbent bank and/or stitch together middleware from various Banking as a Service (BaaS) providers. This process is slow, expensive, and complex and makes it very hard for companies to get new financial products off the ground.
At Griffin, we want to change this.
Our purpose
We want to make it easy for companies to bring finance to their customers at the point of greatest relevance. So, we built a bank.
But not just any bank! Griffin is a technology platform and a bank: fully regulated, API-first, developer-centric, and purpose-built to serve innovative fintechs and brands who want to build and embed financial products.
Our culture
Our culture is our most important asset, and one of the ways we safeguard it is by being extremely intentional about hiring the right people. We won't hire people who don't seem like a strong fit for our core values, even if they're otherwise extremely qualified.
We also believe that smart, motivated, conscientious people thrive in high-trust, high-autonomy environments. That's why we're transparent by default, and we encourage open discussion and challenge across all levels of the organisation. We're also remote-first, asynchronous, and fully flexible - because you're the expert on how and when you do your best work.
The Product Team
At Griffin, we believe that great organisations are those that focus on building great products for their customers. On that mission, it's the product team's job to shape our products and manage the complete development, launch, and growth of the product, co-ordinating support from other Griffin guilds.
Success in this role involves getting into the detail of product shaping and development to help better define our products, so that we can deliver better outcomes for customers. Financial services is a complex industry, and unpacking that complexity will be a key input into our product development process.
Who are you
The ideal candidate for this job will have most of the following:
Proven experience of supporting product development and teams throughout the product development lifecycle
Previous experience at a bank, fintech, or other financial services firm
A good understanding of key banking and payments concepts, products, and systems - payments (Faster Payments, CHAPS, BACS, SWIFT), interest, accounts, loans, mortgages, treasury management
Ability to read and digest relevant documentation (e.g. payment scheme specification) and translating them into something an engineer can use (e.g. user stories, functional requirements, exception flows)
Experience working closely with engineers as part of a cross-functional team to build new products and features
A keen eye for efficiency; able to improve internal processes and support the smooth running of a product team
A strong coordinator and communicator. You'll act as a centralising force for key product functions such as reporting, and need to keep product managers and other stakeholders informed of our progress
We're an early stage start-up, so there will also be ad-hoc projects and research along the way. Comfort with stopping, starting and mid-course changes will be important
We're hybrid-remote, and most of your colleagues will not share an office with you on a day-to-day basis. This means you should also have:
A high degree of comfort adopting new software tools for document drafting, collaboration and communication.
A love of writing - we have a major amount of written documentation that you will be contributing to, and we place a high degree of importance on clarity and readability (you can find out more here about how we write )
What will you be doing here?
As a Product Associate at Griffin, you will...
Lead requirements gathering and document the functional and non-functional requirements for new products and features
Write detailed product requirements and specifications for engineering and other guilds so they can build better solutions across all product domains
Arranging walkthroughs for developers and help them understand the requirements and underlying solution design
Help Operations create process flows for the engineers so they can improve their understanding at both a technical and operational level
Participating in technical implementation planning
Support Product governance process including New Product Approval process & related functional engagements
Product analysis - leveraging internal and external data to develop actionable insights on product performance and strategy
Ad-hoc projects and research, per the requirements of the Product team and the firm
What can we offer you?
We are an early stage startup and we're working hard to expand our benefits package. We're planning to add to this list in the future.
25 days off a year + bank holidays
Flexible, remote-friendly working - including supporting home office setup
Tax-advantaged stock options under HMRC's Company Share Option Plan (CSOP)
Auto-enrolment into company pension scheme
Enhanced parental leave with up to 6 months at full pay
Private medical insurance and life insurance (provided by Vitality and AIG respectively)
How do I apply?
Are we your next move? Apply via the link below, if there's a match our Talent team will reach out to schedule an initial conversation and talk you through our interview process in detail.
N.B: We have a small London office in Moorgate, and we are comfortable hiring people to work from anywhere in the UK. About half of the company is based within occasional commuting distance of London, the other half is full-time remote.
Our goal is for Griffin to proportionally represent the diversity of the working population in society. We're working to ensure that Griffin is a supportive, empowering and inclusive environment for every member of our team — whatever your combination of race, ethnicity, gender, age, sexual orientation, physical ability, nationality, neurodiversity, and religious beliefs. If you're part of a group that is under-represented in fintech, we'd love to hear from you
Griffin Bank Ltd request that recruitment agencies do not speculatively submit CVs to any employee or associate of our company unless explicitly asked to do so by a member of our Talent team.
Any CVs sent to any member of our team on a speculative basis will not be recognised and we will not accept liability for any fee or commission should we subsequently employ a candidate who applied to us directly or was introduced by an instructed agency that may also have been submitted speculatively by an uninstructed agency.