Fincrime prevention operations - senior manager / director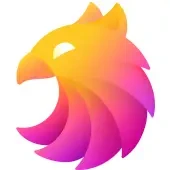 Griffin
Administration, Operations
London, UK · United Kingdom · Remote
Posted on Monday, October 30, 2023
About Griffin
Hi, we're Griffin! We're the bank for companies who want to build and launch financial products.
Our context
We're rapidly heading towards a future where most of us access financial services through technology companies rather than high street banks. All sorts of companies are now embedding financial products into their apps and user journeys so that their customers can seamlessly make payments, manage expenses, take out loans, save, invest, and do more.
The problem is that companies are still dependent on legacy banking infrastructure if they want to offer regulated financial products. They need to either partner directly with an (slow-moving, risk-averse) incumbent bank and/or stitch together middleware from various Banking as a Service (BaaS) providers. This process is slow, expensive, and complex and makes it very hard for companies to get new financial products off the ground.
At Griffin, we want to change this.
Our purpose
We want to make it easy for companies to bring finance to their customers at the point of greatest relevance. So, we built a bank.
But not just any bank! Griffin is a technology platform and a bank: fully regulated, API-first, developer-centric, and purpose-built to serve innovative fintechs and brands who want to build and embed financial products.
Our culture
Our culture is our most important asset, and one of the ways we safeguard it is by being extremely intentional about hiring the right people. We won't hire people who don't seem like a strong fit for our core values, even if they're otherwise extremely qualified.
We also believe that smart, motivated, conscientious people thrive in high-trust, high-autonomy environments. That's why we're transparent by default, and we encourage open discussion and challenge across all levels of the organisation. We're also remote-first, asynchronous, and fully flexible - because you're the expert on how and when you do your best work.
The Operations team
The Operations team at Griffin is the mindful engine room, driving our success. We strive to bring joy to our customers, both internal and external, through systems that just work.
There are three core elements to operations at Griffin: banking operations; operational resilience; and customer success. Across all teams, we place significant emphasis on compassion, ownership and curiosity. You will be empowered to make meaningful decisions and supported to make sure we collectively get those decisions right.
As one of the first members of the banking operations team, you'll be shaping and delivering exceptional fincrime prevention services. You'll be helping us build and run a truly resilient bank that centres around bringing value to our customers.
What will you be doing here?
You will be reporting to the Head of Banking Ops and collaborating closely with product, compliance, and the wider operations teams to guarantee that our customers receive outstanding outcomes. We are fervent believers in eradicating unnecessary manual effort. You will be encouraged to automate any process where human intervention does not yield a better result.
Your responsibilities will include:
Ensuring the smooth and efficient operation of our fincrime prevention operations team, encompassing team building, performance management, metrics, reporting, controls, and governance.
Developing operational insights to our fincrime prevention products and processes, to inform our fincrime strategy development.
Proactively managing team capacity and resilience, ensuring that we have the appropriate people and capabilities to implement our company strategy and supporting our commercial team to manage the implementation of new customers.
Working closely with product and engineering partners to introduce meaningful improvements. Focusing on translation of strategic direction into robust, efficient operations.
Managing delivery across Griffin. You will be accountable for fostering productive, mutually beneficial relationships throughout the entire organisation, ensuring the seamless execution of every aspect of our fincrime prevention operations.
You will collaborate with our second line risk and compliance guild, taking a positive, open minded approach to ensuring the ongoing integrity of your teams' operations.
Ensuring compliance with our regulatory reporting schedule and producing accurate material to meet those obligations.
Setting the benchmark for high-quality output through rigorous quality assurance, ensuring that your teams are 'always audit ready.'
Embracing your explorer spirit, you will challenge the way we conduct business today and implement genuine improvements that benefit Griffin as a whole, not just operations.
Who are you
The ideal candidate possesses a strong sense of ownership, striving to establish effective fincrime prevention operations that yield excellent customer outcomes. As a conscientious promoter of operational excellence, you are a pragmatic leader who continually seeks ways to enhance and cultivate consistent, timely, and scalable solutions for intricate issues.
In your capacity as a leader, you will foster your teams' creativity to develop more effective methods of serving our customers. Your proactive and inquisitive nature encourages us to make incremental improvements daily, shaping intelligent operations for the future.
You will possess most of the following:
A solid grasp of operational strategy, along with hands-on experience in first-line fincrime prevention.
A demonstrated ability to build and guide operations teams.
Demonstrable experience in resolving complex problems and devising timely and scalable solutions.
Empathy: a strong desire to ensure genuine support for our customers.
Clear and succinct written communication skills.
A data-informed approach where management information (MI) is developed as a tool for communication, governance, and prioritisation, rather than just a checkbox item.
A flexible and supportive approach.
Nice to haves
We'd be thrilled if you also have experience managing a team, delivering complex projects or developing strategy and translating it into operational action, but we're equally happy to support you as you hone these skills here.
What can we offer you?
We are an early stage startup and we're working hard to expand our benefits package. We're planning to add to this list in the future.
25 days off a year + bank holidays
Flexible, remote-friendly working - including supporting home office setup
Tax-advantaged stock options under HMRC's Company Share Option Plan (CSOP)
Auto-enrolment into company pension scheme
Enhanced parental leave with up to 6 months at full pay
Private medical insurance and life insurance (provided by Vitality and AIG respectively)
How do I apply?
Are we your next move? Apply via the link below, if there's a match our Talent team will reach out to schedule an initial conversation and talk you through our interview process in detail.
N.B: We have a small London office in Moorgate, and we are comfortable hiring people to work from anywhere in the UK. About half of the company is based within occasional commuting distance of London, the other half is full-time remote.
Our goal is for Griffin to proportionally represent the diversity of the working population in society. We're working to ensure that Griffin is a supportive, empowering and inclusive environment for every member of our team — whatever your combination of race, ethnicity, gender, age, sexual orientation, physical ability, nationality, neurodiversity, and religious beliefs. If you're part of a group that is under-represented in fintech, we'd love to hear from you
Griffin Bank Ltd request that recruitment agencies do not speculatively submit CVs to any employee or associate of our company unless explicitly asked to do so by a member of our Talent team.
Any CVs sent to any member of our team on a speculative basis will not be recognised and we will not accept liability for any fee or commission should we subsequently employ a candidate who applied to us directly or was introduced by an instructed agency that may also have been submitted speculatively by an uninstructed agency.