Senior User Experience Designer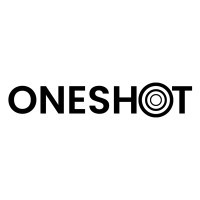 OneShot
Design
Hyderabad, Telangana, India
Posted on Tuesday, September 12, 2023
Position Overview:
At OneShot.AI, We believe in delivering the most innovative and user-centric B2B SaaS products in the market. We're seeking a Senior User Experience Designer who can not only craft stunning visual designs but also ensure they're intuitive and user-friendly. The right candidate will have a keen eye for detail, a deep understanding of user behavior, and the ability to create designs that make our product stand out in the industry.
Key Responsibilities:
Design Mastery:

Lead the design of intuitive, attractive, and effective user interfaces for our suite of SaaS products.

User-Centered Design:

Conduct user research, create personas, and utilize usability studies to inform design decisions.

Collaboration:

Work closely with product managers, developers, and other stakeholders to ensure a seamless and coherent user experience across all product touchpoints.

Prototyping:

Create wireframes, mockups, and prototypes that clearly convey design ideas and user flows.

Design Systems:

Develop and maintain a UX/UI design system and guidelines to ensure consistency across all products and platforms.

Feedback Iteration:

Use feedback from users and team members to continuously refine and improve designs.

Stay Updated:

Keep abreast of the latest UX/UI trends, tools, and technologies to ensure our products always offer a state-of-the-art user experience.
Requirements:
Bachelor's degree in UX Design, Interaction Design, Graphic Design, or a related field. A Master's degree is a plus.
A minimum of 5 years of experience in UX/UI design, with a focus on B2B SaaS products.
Proficiency in design software such as Sketch, Figma, Adobe XD, or similar.
Strong portfolio showcasing user-centric design solutions for web and mobile applications.
Experience with user research methodologies and usability testing.
Excellent communication skills, both written and verbal, with the ability to present design ideas and decisions to diverse teams.
An understanding of front-end development (HTML, CSS, JS) is a plus but not mandatory.
What We Offer:
Competitive salary and benefits package.
Opportunity to work on cutting-edge SaaS products with a passionate team.
Flexible working hours and the possibility of remote work.
Continuous learning and development opportunities.
An inclusive and collaborative company culture.