Customer Engagement Executive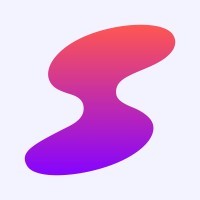 SalesDesk
Customer Service
Posted on Monday, October 23, 2023
Customer Engagement Executive

SalesDesk is hiring. Our vision is to become the world's leading B2B platform for remote selling. Not just a system of record, but a video-centric platform through which teams can sell, built on a no-code approach to data and workflow where real-time data is leveraged and not lost. Based in central London, we have just completed our first funding round, which will take us through to product launch and beyond. This is an opportunity to get involved at the start of an incredible journey and make a huge impact.
The role

We are looking for a dynamic and customer-oriented individual to join our team as a Customer Engagement Executive. The ideal candidate will be responsible for building and maintaining strong relationships with customers, providing excellent customer service, deliver product feedback to our engineering and UX teams, and identifying opportunities to increase customer satisfaction and loyalty.

Key Responsibilities

Serve as the primary point of contact for customers, responding to inquiries and resolving issues in a timely and professional manner


Develop and maintain strong relationships with customers through regular communication and outreach efforts


Work closely with the sales and marketing teams to identify opportunities to increase customer engagement and loyalty


Collaborate with other departments within the organization to ensure customer needs are met and exceeded


Identify areas for improvement in customer service processes and provide recommendations for enhancements


Maintain accurate records of customer interactions and feedback, and use that information to develop insights and recommendations


Assist with the development and implementation of customer engagement strategies, including email campaigns, social media outreach, and other initiatives


Stay up-to-date with industry trends and best practices in customer engagement, and make recommendations for new approaches and tactics.

Qualifications

Bachelor's degree in Business Administration, Marketing, Communications, or a related field


Proven experience in a customer service or customer engagement role in a B2B SaaS software business setting


Excellent communication and interpersonal skills, with the ability to build strong relationships with customers and internal stakeholders


Strong problem-solving and critical thinking skills, with the ability to identify and address customer needs effectively


Experience with CRM software and other customer engagement tools


Strong organizational skills and attention to detail, with the ability to manage multiple priorities and projects simultaneously


Familiarity with social media platforms and their role in customer engagement, especially LinkedIn


Ability to work independently and as part of a team in a fast-paced, dynamic environment.

What's on offer

A competitive salary DOE


25 days Holiday (plus statutory holidays)


Pension contribution


Share Options in our EMI option scheme


Time out and financial contribution to ongoing learning


Work on a greenfield project


A fun and fast moving work environment


Help to build SalesDesk's culture