Junior Sales Operations Specialist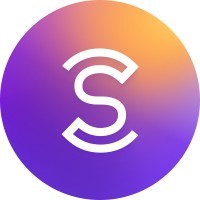 Sweatcoin
Sales & Business Development, Operations
United Kingdom
Posted on Monday, August 28, 2023
Sweatcoin is a mission driven mobile app, that's looking to make 1 Billion people more active.
Collectively we're building a product that has a meaningful, positive impact on the daily lives of our 140M+ customers across the world. Our goal is to inspire a healthier planet by unlocking the value of movement leveraging behavioural science, extrinsic rewards and intrinsic health benefits to get the world physically active.
We are the most downloaded Health app of the year (2022), having been No.1 Overall App in 56 countries and counting!
About the team:
We are a dynamic and innovative team at the forefront of driving sales effectiveness and efficiency. As a Sales Operations Specialist, you will play a crucial role in ensuring the seamless execution of our sales processes, optimising customer interactions, and enhancing overall satisfaction.
Role Overview:
Working in Sales Operations, your primary responsibilities will revolve around creating, managing, and optimising offers for our sales team. You will work closely with cross-functional teams to ensure timely and accurate sales invoicing while providing critical support in tracking results that facilitate the invoicing process. Your role will directly impact forecasting and our ability to deliver exceptional service to our users.


Key Responsibilities:

Create and manage offers for the sales team, ensuring accurate and timely execution.
Collaborate with sales teams to gather assets and information for seamless offer launch.
QA all offers to ensure accuracy, alignment with guidelines, and an optimal user experience.
Monitor and report bugs or issues, providing potential solutions for a seamless user experience.
Efficiently duplicate recurring agency deals while creating new ones as required.
Track offer results diligently, ensuring accurate data collection for invoicing and reporting.
Collaborate closely with the sales team to enhance agency deals' accuracy and effectiveness.
Skills and Qualifications:

Meticulous attention to detail and accuracy in managing campaigns and offers.
Proactive problem-solving abilities, identifying and addressing issues effectively.
Strong communication skills, fostering effective collaboration within cross-functional teams.
Excellent time management skills, ensuring tasks are prioritised and deadlines are met.
Organisational efficiency in maintaining workflow for offer creation and tracking.
Adaptability and openness to learn new tools and technologies promptly.
Previous experience in sales operations or administration (preferred but not essential).
Familiarity with platforms like Hubspot and Monday.com (preferred but not essential).
Why Join Us:

Opportunity to make a significant impact on our sales operations and customer satisfaction.
Collaborative and dynamic work environment that fosters continuous learning.
Exposure to cutting-edge tools and technologies in the sales and operations landscape.
You will be part of a mission driven and caring team who will keep you motivated. We truly understand and appreciate the value of work relationships.

What you will get:

Remote-friendly & Flexible working hours. The flexibility is incredible, performance is based on output, rather than hours spent working, you can be wherever you want!
Apple devices for work
Stock options after 12 months of employment (50% of basic salary)
Winter office in Lisbon. We spend up to 3 months in the sunniest city of Europe during winter with the coverage of accommodation, flights, visas, and insurance for you and your SO
Team buildings abroad in exciting locations, when borders are open, we will announce the next adventure!
We have an Amazing dog-friendly office in The Ministry near Borough tube station & Free Gym access, yoga classes, weekly cinema screenings, and free Ministry of Sound club tickets if you are joining us in London
Full health insurance coverage, including optical and dental services
WellBeing program, that supports up to 2 counselling sessions per month
20 days holiday (excluding public holiday in the country you are based) + Week off at Christmas
1 extra day off, for each year of service (up to 5)
Work from home opportunities
If you are passionate about operational excellence, thrive in a fast paced and dynamic start-up environment, and are excited to contribute to our sales success, we invite you to join our Sales Operations team - this could be the role for you!
As a key member of the Operations team, you will provide support across a wide range of functions including supporting the sales, sales operations and finance team as we continue to grow.