User Experience Researcher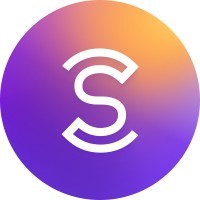 Sweatcoin
Software Engineering, Design
United Kingdom
Posted on Friday, September 1, 2023
Since 2015 Sweatcoin and now Sweat Economy have been working on making the world more physically active. With more than 150 million registered users, thousands of partners and a proven ability to make people move more (+20%) Sweat Economy has already become the largest onramp in web3 history. We are now working on turning our token - $SWEAT - into the principal unit of physical activity value and building an economy of movement around it.
As a Ux Researcher: You will drive a cool product, amplify your voice and own your own path.
Apply, if You are:
Experience working within crypto and Web3
You have 3+ years in designing and running user research studies
You are familiar with qualitative and quantitative research methods and have experience running both.
What You will work on:
A variety of exciting projects related to cryptocurrency, health and fitness and gamification
Multiple projects with different members of the team - You will be exposed to different parts of the business and be a core member of the team
Work across the entire end-to-end user research process including: planning, recruitment, execution, analysis, and reporting
Be a subject matter expert, for any major topic related to the projects you are overseeing - you will be the go-to researcher for all things crypto related
Working with other researcher in the company to maintain the Research repository and be a voice of the user within the business
Managing your own workload while developing a strong partnership with PMs and Designers
Positively challenge assumptions, unpick ambiguous contexts and define problems to solve
Critically analysing the product and prototypes, offering valuable insights and communicate these to relevant stakeholders including co-founders, PMs and designers
Key deliverables:
Successfully completed at least 2 projects end-to-end from recruitment to reporting
Forged a strong relationship with other team members including PMs, designers and data analysts
Shown they can handle autonomy and project management by completing projects to a high level of quality
What you will get in return:
Remote-friendly & Flexible working hours. The flexibility is incredible, performance is based on output, rather than hours spent working, our core hours are (10:00-16:00 GMT)
Stock options after 12 months of employment (50% of Basic Salary)
Winter office in Lisbon. We spend up to 2 months in the sunniest city of Europe during winter with the coverage of accommodation, flights, visas and insurance for you and your partner/family.
Team building abroad in exciting locations!
20 days holiday (excluding public holiday) + Week off at Christmas
1 extra day off, for each year of service (up to 5)
Two office locations, London and Lisbon, in case you'd like to work from the office sometime
Wellbeing program, (up to 2 counseling session per month)
Health Insurance, for our employees joining outside UK or PT you have a 1000€ yearly allowance.
Learning and Development Personal Budget