Lead Practitioner - Specialized Men's Health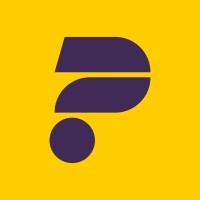 Peppy
United States
Posted on Sunday, April 2, 2023
About Us
We're on a mission to fix the taboo, forgotten and under-served areas of healthcare. Having launched the world's first men's health employee benefit in 2021, we're now bringing our ground-breaking specialized men's health service to the US market.
The service will include prostate and bladder health, low testosterone, erectile dysfunction, sexual health and screening, men's specific mental health, fitness and nutrition, and much more,
We provide care through a secure mobile app, offering instant messaging, live webinars, and one-on-one virtual consultations with experienced Nurse Practitioners. Our service also includes diagnostics, prescriptions, and access to a library of evidence-based content featuring articles, educational courses, quick-answer videos, and audio programs.
Best of all, it's completely free, as our services are paid for by employers.
Peppy's platform allows healthcare practitioners to build ongoing relationships with patients, offering more time for patient education, availability for evaluations, personalized care plans, and follow-ups. This creates more opportunities to make a positive impact on people's lives.
We're seeking a highly skilled and experienced Nurse Practitioner or Physician Associate to lead our Men's Health service. This full-time, remote role will offer you the opportunity to play the leading role in shaping and defining the design of our service.
Join our world-class clinical leadership team and help us disrupt the current care model, meeting patients on their terms. With personalized, on-demand support, Peppy is making healthcare easier for everybody. Be a part of our mission to revolutionize healthcare for men.
The scope of a Peppy Men's Health Lead Practitioner is vast, and we hope you're as excited about it as we are!
Responsibilities:
Oversee and lead the development and design of our Men's Health service, including the clinical scope and formulary
Design high-yield evidence-based questionnaires to capture pertinent clinical information.
Develop clinical workflows and protocols to deliver care based on best practice.
Contribute to the patient-facing care resources by assisting in the development of clinical content.
Collaborate with our existing clinicians to create and implement evidence-based guidelines and best practices
Mentor, guide, and manage a team of clinicians, ensuring the delivery of high-quality care and exceptional patient experiences
Consult with users to better understand their specific health needs and utilize this information to further enhance our Men's Health service
Provide a personalized, tailored plan of care, including support, diagnosis, prescription, and lifestyle recommendations based on patient history and evaluation
Empower patients through shared decision making to make informed decisions regarding their healthcare
Maintain clear, on-going documentation of the plan of care within the EHR
Confident in participating in external calls to present our Men's Health services
Design clinical training programs and support staff development.
Who are we looking for?
Education: graduate or doctoral level
Unencumbered State license
Appropriate board-certification to care for the adult male population
Minimum of 5 years clinical experience in men's healthcare required, ideally in a clinic specializing in testosterone management, sexual dysfunction, and similar areas with experience in service development and clinical leadership
Preferred: multiple state licenses including CA
Documentation of 20 hours CEs relevant to Men's Healthcare within the last 2 years
Familiar with and confident in the use of MacOS, Zoom, Google Workspace - Docs/Sheets, Slack and Chat GPT4
Knowledge of computer-based data management programs and information systems, as well as electronic health records and point of care technology
Able to work full time hours Monday-Friday
Why Join Peppy US?
We are a new and exciting start-up in the digital health space taking our first steps into the US, and this is a great opportunity to become a founding member in the region, working in a fast-paced and high growth environment.
As a Peppy US Clinical team member, you will get a competitive salary and the opportunity to work in a remote first workplace.
Full time employees receive:
- 20-day paid vacation allowance plus 8 public holidays
- 401K with 5% match
- Medical, Dental and Vision coverage
- Work from home
- New MacBook Air & company phone (we will send this out via courier a few days before you join!)
- Enhanced Family Leave policy (maternity leave / paternity leave)
- Access to the Peppy app!
- Learning & Development culture
*Part time employees will receive prorated benefits.