MBA Intern (Vendor Management) - Fixed-term Contract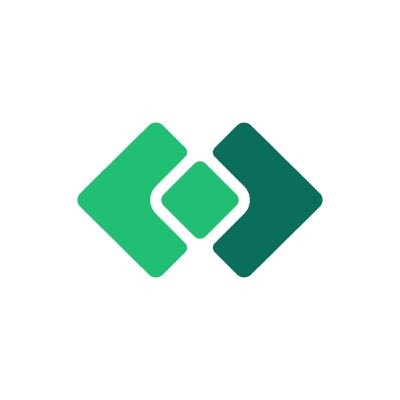 Ramp
London, UK
Posted on Saturday, April 15, 2023
We are seeking a highly motivated MBA student to join our Finance team. Reporting to the Chief Financial Officer, the MBA Intern (Vendor Management) will create and deliver the Vendor Management Framework for Ramp. The role will include the creation and ownership of the supplier management processes, including supplier risk management, contract management, and PO processes. The role requires excellent commercial leadership and strong operational experience. Working with members of the management team and other key stakeholders across various functions, you will coordinate efforts concerning vendor management.
The successful candidate will be responsible for the following:
Establishing best practice governance and processes across all contract management and supplier management activity; with a clear aim of delivering value and reducing risk across Ramp
Interpreting regulatory requirements for supplier risk management, reviewing and challenging existing practices
Designing and implementing a rigorous operating model for the ongoing supplier management
Defining the sourcing and outsourcing processes for the organisation
Responsible for the Service Ownership model where the business owns the 3rd party supplier relationships under the guidance and control of Supplier Management policy
Supporting internal Service Owners with supplier disputes & performance issues
Working with internal Service Owners to on-board suppliers and to ensure that services are being delivered in line with contractual obligations and resolve any relationships where there are significant issues
Periodic cost reviews to determine if contracts remain value for money
Actively promoting the benefits of the procurement capability, ensuring the best use of procurement practice for all third-party engagements & responsible for disseminating Procurement processes and policies internal
Developing and implementing an appropriate supplier risk assessment framework to ensure an ongoing risk assessment is handled in the appropriate time frame based on third-party risk tier and support internal Service Owners to deliver ongoing supplier risk management processes
In conjunction with Compliance, Legal and Finance functions, look to mitigate risks to the business by keeping abreast of legal and regulatory changes to ensure no supplier failures occur
Ensuring all policy and legal requirements are adhered to by operating within an agreed-compliant framework
Developing a risk based approach to supplier management for all business functions
The successful candidate will demonstrate the following experience skills and behaviours:
Currently enrolled in an MBA program or recently graduated.
Strong interest in fintech, cryptocurrencies
Strong analytical and problem-solving skills
Excellent communication and interpersonal skills
Ability to work effectively in a fast-paced, dynamic environment.
Proven ability to lead teams and work collaboratively.
Passion for international business and expansionDeep experience in setting up and creating a supplier management function from scratch
Experience managing supplier operations as a sole operator
Deep experience in managing technology suppliers and enterprise SaaS vendors
Experience in building robust supplier risk frameworks
Experience in building strong relationships with third parties
Previous experience at a start-up in a disruptive space
Experience operating across multiple geographies
Strong stakeholder management & influencing skills
We offer:
📈 stock options in a rapidly growing company,
🌴 paid holidays,
🏙️ workplace pension
🏠 comfy workspaces located in London,
💻 newest Mac or laptop with Windows or Linux, and any other tools you may need,
🥇 being part of one of the hottest crypto startups,
🪙 zero-fee crypto purchases via Ramp
⚕️private medical insurance for you and your spouse/children
👩‍🎓 self-growth and conference budget to help you grow,
🚲 cycle to work scheme
🔝 impacting decision-making and taking a high level of ownership
Ramp is an equal-opportunity employer. What this means in practice is that your race, religion, national origin, sex, sexual orientation, disability, or age won't affect our recruitment decisions. We'll focus solely on your skills, experience, potential for growth and attitude.
93% of Team members answered YES! when asked: "If they were overly satisfied with their cooperation with Ramp."
We are Ramp
Blockchain is changing the world. A future decentralized version of the Internet promises a fairer, quicker and more secure experience where users own and control their data.
Today, we're inches away from the paradigm shift, and Ramp is among a few companies defining the infrastructure of tomorrow's economy. The bottom-up revolution is already well underway and will soon hit the mainstream. We need people like you to join a best-in-class team and help the company move forward as a pioneer.
Our operating framework is built on passion and hunger. We want our staff to feel propelled, challenged and motivated. We're a supportive yet highly driven team.
And we're constantly looking for people who can think differently, challenge the status quo and encourage others to be at their best. If you feel this is somewhere you would thrive, and you can make an impact, we want to hear from you.
Psst. If you're not the one, but someone you know might just be the perfect fit? Let them know!