Strategic Project Manager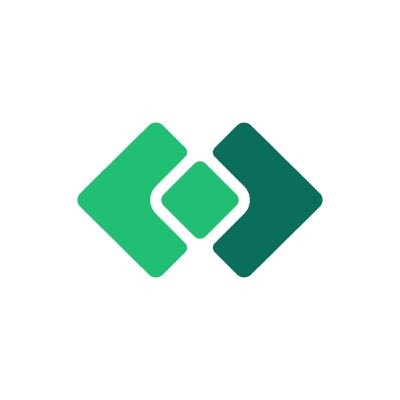 Ramp
Operations
Warsaw, Poland
Posted on Monday, April 17, 2023
Role Overview
As a Junior Strategic Project Manager, you will have exposure to executive-level challenges and solve the most strategically important problems in a fast-paced company. As part of the business operations team, you will have the chance to work with all of Ramp's senior management team.
Your future work will include:
Overseeing end-to-end management of company-wide strategic projects
Overseeing new business cases and new revenue stream discovery
Develop and produce high-quality, executive-level materials for presentations to the C-level and Board of Directors
Conduct advanced analytics and research projects for the COO office, such as financial analysis, market estimations, competitive analysis, and business case development.
Provide day-to-day support to both the COO and VP of Operations, helping to drive successful execution of operational initiatives, including weekly meetings, setting objectives and key results (OKRs), tracking key performance indicators (KPIs), and ensuring successful project completion
Directly work with the executive team to address the most pressing and complex challenges facing the company, bringing a strategic and analytical perspective to problem-solving efforts
What we are looking for in candidates:
Minimum of two years of experience, preferably in a top-tier consulting company or in investment banking
Demonstrated project management expertise working with senior stakeholders
Exceptional communication skills, including fluency in both English and Polish
Ability to work independently with little supervision
Experience performing under high-pressure situations
Ability to prioritize well and deliver exceptional work with limited direction
Lifelong learner with openness to new knowledge, concepts, procedures, and ways of doing things
Highly analytical with the ability to always back up arguments with data
Strong personality, comfortable with ambiguity and experimentation, ability to seek out new approaches, and unafraid to make mistakes
Takes responsibility and ownership, with an initiative to improve processes and find solutions
Open-minded and humble, follows trends, welcomes feedback, and questions existing beliefs and assumptions
Intellectual sharpness, able to quickly digest new concepts and reconcile with existing knowledge
Quick-witted with the ability to generate multiple solutions when encountering obstacles
We Offer
14 000 - 18 000 PLN B2B monthly net on an invoice
👩‍🎓 the yearly self-development and conference budget of 2000 PLN to help you grow,
📈 stock options in a rapidly growing company,
🪙 zero-fee crypto purchases via Ramp,
🏝 26+ fully paid days off on the B2B contract
🏠 comfy workspace located in Warsaw,
🏊‍♀️ private health care package and Multisport Plus card for you and your partner,
💻 newest Mac or laptop with Windows or Linux, and any other tools you may need,
🥇 being part of one of the hottest crypto startups,
🗣️ English lessons,
🔝 making decisions having an impact and a super high level of ownership
Ramp is an equal-opportunity employer. What this means in practice is that your race, religion, national origin, sex, sexual orientation, disability, or age won't affect our recruitment decisions. We'll focus solely on your skills, experience, potential for growth and attitude.
93% of Team members answered YES! when asked: "If they were overly satisfied with their cooperation with Ramp."
We are Ramp
Blockchain is changing the world. A future decentralized version of the Internet promises a fairer, quicker and more secure experience where users own and control their data.
Today, we're inches away from the paradigm shift, and Ramp is among a few companies defining the infrastructure of tomorrow's economy. The bottom-up revolution is already well underway and will soon hit the mainstream. We need people like you to join a best-in-class team and help the company move forward as a pioneer.
Our operating framework is built on passion and hunger. We want our staff to feel propelled, challenged and motivated. We're a supportive yet highly driven team.
And we're constantly looking for people who can think differently, challenge the status quo and encourage others to be at their best. If you feel this is somewhere you would thrive, and you can make an impact, we want to hear from you.
Psst. If you're not the one, but someone you know might just be the perfect fit? Let them know!