Chief of Staff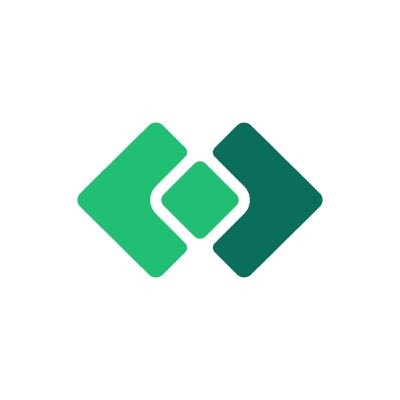 Ramp
People & HR, Operations
London, UK
Posted on Saturday, April 22, 2023
Blockchain has the potential to empower individuals, democratize access to wealth creation, and open space for community-driven innovation.
We need passionate, thoughtful, curious, and purpose-led people to help us realize this potential and bring web3 to everyone, everywhere.
Ramp's SDK and APIs empower hundreds of developers to build the crypto buying process right into their apps used by millions of users. We leverage the power of existing banking and payment systems to provide seamless experience for crypto onboarding focusing onUX, speed, security and trust.
You will be working hand in hand with our inspirational Founder and CEO on a daily basis and some of the most talented people on the cross-section of fintech and blockchain. We build on a global scale, by empowering novel and breathtaking products. Focus and excellence are a must.
Reporting to the Chief Executive Officer, the
Chief of Staff
will have the opportunity to be at the heart of the action by working across all aspects of Executive level challenges and cross functional projects of key strategic importance to the management team. We are seeking a highly motivated, organised, and strategic thinker to join our team. This is a unique opportunity to work directly with our CEO and gain unparalleled insights into the inner workings of a successful start-up.
We're looking for an ambitious and purpose-driven individual who will need to be ready to immerse themselves into the fast-paced nature of a supercharged start up. You will learn plenty and be rewarded with an experience that encourages growth and development. We expect you to have strong analytical skills, the ability to solve complexed problems and be comfortable working in an evolving and rapidly changing environment. If you're innovative, curious, and not afraid of a challenge, we'd love to hear from you.
You will be joining the CEO Office function working closely with all the key business functions as well as existing and future investors to accelerate the growth of the organisation. Although this is a standalone role, you will be working collaboratively with key stakeholders from across the business who hold a broad range of skills, bringing together different insights and perspectives.
Core responsibilities
You will be the 'go-to' person for our CEO supporting a range of cross-functional projects and helping him to manage deliverables from across the Management team
Support the input of the CEO into the OKR process, which is owned and managed by the Business Operations sub-function
Communicating progress upwards to the Board, as well as across the organization
Managing the Management Committee, including agenda setting, paper collation (and quality control), and minute taking.
The opportunity to improve your "executive presence" by working on cross-functional projects directly with the CEO and our Management team.
A range of strategic projects will allow you to develop your skills and experience while learning from some seriously experienced people like our CEO to help build the foundations of your future career.
In collaboration with the CPeO, assist the CEO with Ramp's key culture-related activities.
Keep the CEO accessible and open to new ideas and proposals.
Develop and produce high-quality, executive-level materials for presentations to the C-level and Board of Directors.
Conduct advanced analysis for key projects, such as financial analysis, go-to-market strategies, competitive analysis, and business case development.
Candidate Requirements
You will have a related degree (e.g., Business, Finance) or equivalent experience and qualifications.
You may already have an MBA and are looking to put your new experience and skills to the test.
Previous experience in a role requiring financial analysis and presentation skills.
An eye for detail and an understanding the importance of managing expectations.
If you have relevant experience in FinTech, consulting or a start-up focused on cutting-edge technologies and supreme products, you will go to the top of the pack!
Likewise, if you have any experience in project management and tracking deliverables, ensure we know about it.
We need a hands-on attitude, a high level of resilience, and someone happy to roll up their sleeves and get involved in the varied work associated with a fast-growing business.
You are an expert manager of stakeholders and spike on your interpersonal skills, ensuring that trust and consensus is built quickly and maintained.
You're a self-starter with a keen interest in entrepreneurship and a laser customer focus
You must have a strong enthusiasm for the digital world with a real passion and excitement for being part of a challenger brand
To put it simply, we want someone willing to get stuck in and make the most of this unique opportunity
Ability to work independently with little supervision
Ability to prioritize well and deliver exceptional work with limited directionLifelong learner with openness to new knowledge, concepts, procedures, and ways of doing things
Highly analytical with the ability to always back up arguments with data
Strong personality, comfortable with ambiguity and experimentation, and unafraid to make mistakes, learn quickly, and move on.
Is a born owner, loves accountability, and is a 'starter / finisher'.
Qualities we look for
A passion for championing the customer.
Motivated by purpose-led organizations.
High levels of personal and professional integrity.
An entrepreneurial approach with an ability to operate both at a strategic level and to be hands-on, delivery-focused.
A positive, self-sufficient leader with excellent communication skills, intellect, and energy.
Very sound judgment and business instinct with a desire to challenge traditional thinking.
Highly organized with a flexible approach to working, strong attention to detail, and recognition of the need to evidence decisions through data.
Communicates a compelling and inspired vision and sense of core purpose.
Determined to succeed, high energy with humility, and a strong personal drive.A collaborative working style with an ability to develop strong relationships at all levels of the organization.
An exceptionally strong work ethic and a focus on delivery.
An ability to write effectively is a must, with well-developed skills in Excel and Power-point a strong advantage.
Possess plenty of Intellectual horsepower with the ability to consume and process new information at pace.
Can hack, has a hustle mentality and a never say die attitude
We offer
📈 stock options in a rapidly growing company,
🌴 paid holidays,
🏙️ workplace pension
🏠 comfy workspaces located in London,
💻 newest Mac or laptop with Windows or Linux, and any other tools you may need,
🥇 being part of one of the hottest crypto startups,
🪙 zero-fee crypto purchases via Ramp
⚕️ private medical insurance for you and your spouse/children
👩‍🎓 self-growth and conference budget to help you grow (500 USD per year),
🚲 cycle to work scheme
🔝 impacting decision-making and taking a high level of ownership
Ramp is an equal-opportunity employer. What this means in practice is that your race, religion, national origin, sex, sexual orientation, disability, or age won't affect our recruitment decisions. We'll focus solely on your skills, experience, potential for growth and attitude.
93% of Team members answered YES! when asked: "If they were overly satisfied with their cooperation with Ramp."
We are Ramp
Blockchain is changing the world. A future decentralized version of the Internet promises a fairer, quicker and more secure experience where users own and control their data.
Today, we're inches away from the paradigm shift, and Ramp is among a few companies defining the infrastructure of tomorrow's economy. The bottom-up revolution is already well underway and will soon hit the mainstream. We need people like you to join a best-in-class team and help the company move forward as a pioneer.
Our operating framework is built on passion and hunger. We want our staff to feel propelled, challenged and motivated. We're a supportive yet highly driven team.
And we're constantly looking for people who can think differently, challenge the status quo and encourage others to be at their best. If you feel this is somewhere you would thrive, and you can make an impact, we want to hear from you.
Psst. If you're not the one, but someone you know might just be the perfect fit? Let them know!