Talent Team Intern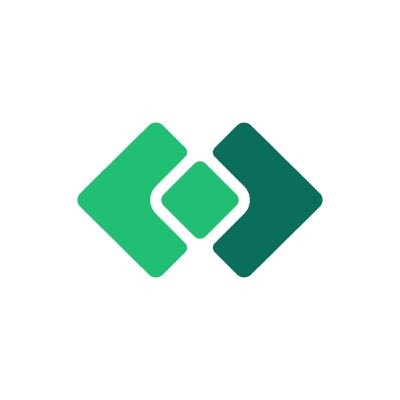 Ramp
People & HR
Warsaw, Poland
Posted on Friday, April 28, 2023
Role Overview
Are you interested in taking the first steps in the area of recruitment? We look forward to helping you bridge the gap between your reality and dreams. If you are willing to learn proactivity with a flavor of planning and organizing skills, joining Ramp may be just what you want. We wish for you to grow under the wings of an experienced team if you're going to develop your career in the Talent acquisition direction.
Your future work will include
posting job ads on job boards and social media to make sure that we have the right candidate pool and visibility,
scheduling recruitment interviews and active support in processing candidates,
updating materials for talent team and other teams about recruitment,
preparing inputs to the reports as well as summaries of the data that we present to the other teams,
helping our Talent Acquisition Partners in sourcing passive candidates,
supporting the team in employer activities e.g. creating and updating employer profiles,
supporting Team Leader and CPO in ad-hoc tasks related to recruitment, research, and organizational aspects.
What we are looking for in candidates:
no previous experience is required, but it's great if you are considered a 'people's person'.
ability to work independently with little supervision - we would like you to be independent and have actual ownership,
sense of humor, positive attitude, and ability to operate in an ever-changing environment - we are a scale-up, so we are still finding out how to go about various aspects of our work.
ability to prioritize well and deliver exceptional work with limited direction,
excellent communication skills - you articulate clearly and confidently, both in Polish and English (we are a global company)
openness to learning new technologies - we work with various modern tools (G-Suite, Notion, Slack, Lever, Clickup) and you can't be put off by the need to learn new things,
availability for at least 30 hours per week - full-time preferable
We Offer:
possibility of growth within the team
💰 4000-5500 gross PLN on a contract of mandate,
🏠 hybrid work (3 days/per week in the office/ flexible) in a modern workspace located in Warsaw,
🩺 private health care package for you and your partner - fully on us,
🏊‍♀️ Multisport card for you and your partner - fully on us,
💻 newest Mac or laptop with Windows or Linux, and any other tools you may need,
🥇 participation in team & company events and meet-ups,
🗣️ English lessons,
🤩 growth opportunities within the company and/or recruitment field.
Recruitment process stages:
- CV evaluation
- Meeting with the Talent Acquisition Team Lead (60 min in the office)
- Meet & greet with Chief People Officer
- Offer 🤩
Ramp is an equal-opportunity employer. What this means in practice is that your race, religion, national origin, sex, sexual orientation, disability, or age won't affect our recruitment decisions. We'll focus solely on your skills, experience, potential for growth and attitude.
93% of Team members answered YES! when asked: "If they were overly satisfied with their cooperation with Ramp."
We are Ramp
Blockchain is changing the world. A future decentralized version of the Internet promises a fairer, quicker and more secure experience where users own and control their data.
Today, we're inches away from the paradigm shift, and Ramp is among a few companies defining the infrastructure of tomorrow's economy. The bottom-up revolution is already well underway and will soon hit the mainstream. We need people like you to join a best-in-class team and help the company move forward as a pioneer.
Our operating framework is built on passion and hunger. We want our staff to feel propelled, challenged and motivated. We're a supportive yet highly driven team.
And we're constantly looking for people who can think differently, challenge the status quo and encourage others to be at their best. If you feel this is somewhere you would thrive, and you can make an impact, we want to hear from you.
Psst. If you're not the one, but someone you know might just be the perfect fit? Let them know!