Freelance Book Marketer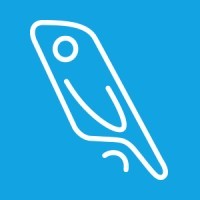 Reedsy
Marketing & Communications
Remote
Posted on Monday, June 20, 2022
To apply, please create and submit your profile on: https://reedsy.com/al/join-our-community
The role:
We are seeking talented marketers to join our fast-growing community of top talent in publishing. Reedsy's vetted group of freelancers have worked on a range of widely acclaimed novels, such as The Hunger Games (Suzane Collins), Originals (Adam Grant) and His Dark Materials series (Phillip Pullman).
There are hundreds of authors currently looking for a marketer on Reedsy. As a marketer, you will be able to specify what marketing services you offer and which book genres you want to work on, so you'll only receive projects that interest you. We are looking for marketers with expertise in marketing strategy, advertising, email strategy and SEO.
Our selection requirements are:
3 years of marketing experience.
Demonstrated experience on at least 5 published books.
Experience with a renowned publishing company, or a history of high-quality work with a bestselling author or book will be positively valued.
About us:
Reedsy is a community of over 1,000,000 authors and freelance publishing professionals, creating high-quality and beautiful books. We help authors to find and work with the top professionals in the industry: from editors to designers, marketers, and translators.
How to apply
To apply, please create and submit a profile on our website through the "Get started" button. We recommend that you follow the 7 tips on this article to create a great profile that portrays you and your work in its best light. Good luck!